Free Backpack For Every Traveller
It's true what they say: the early bird has the best adventures – and gets a backpack.
Book your Wilderness England trip between 15th and 31st July during our Early Bird Special, and each traveller will receive a free Haglöfs backpack – the perfect companion for all your adventures.
Early Bird Benefits
Receive a free Blue Storm Haglöfs L.I.M 25 backpack worth £120
Book your 2023 trip at 2022 prices
Book your perfect trip ahead of the crowd, guaranteeing your ideal dates
Enjoy the freedom to adjust your booking with lifetime deposits and no charge trip changes*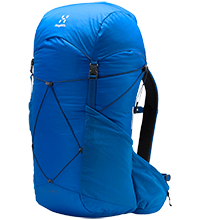 Get Involved
Browse our range of holidays below to find your perfect 2023 Wilderness adventure. Book during the 15th – 31st of July to take advantage of our Early Bird Special.
Looking for something different? Book a Wilderness Ireland and Wilderness Scotland during our Early Bird Special for the same great offer.